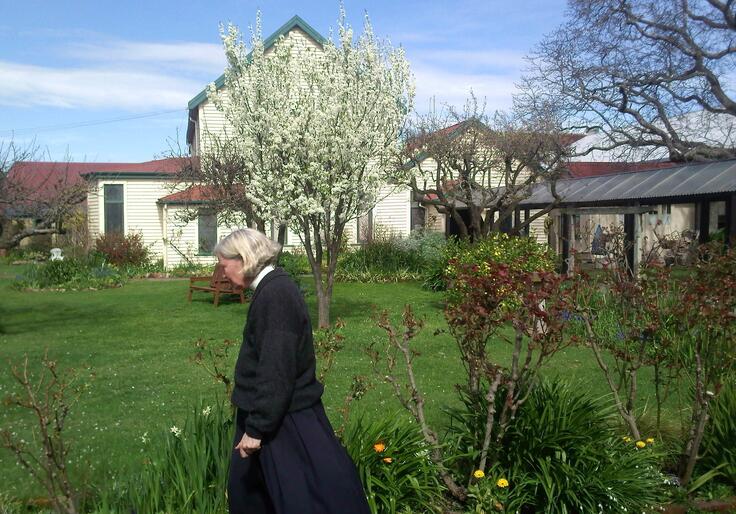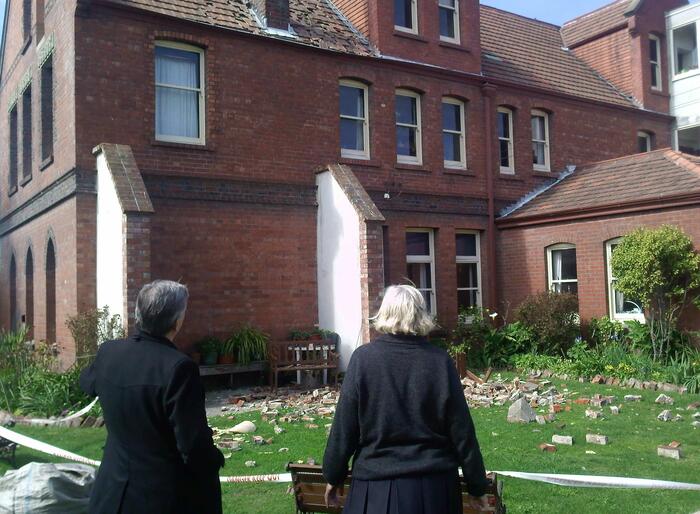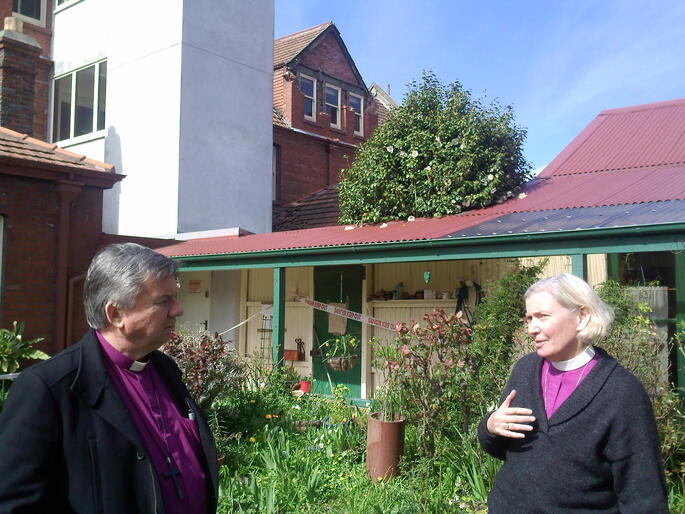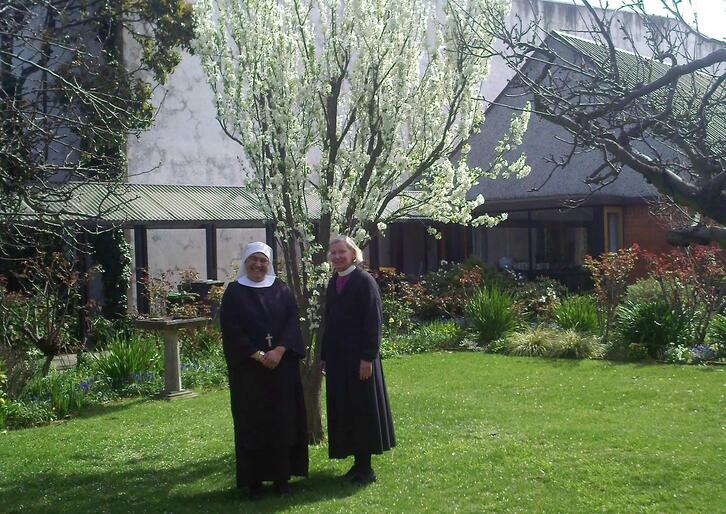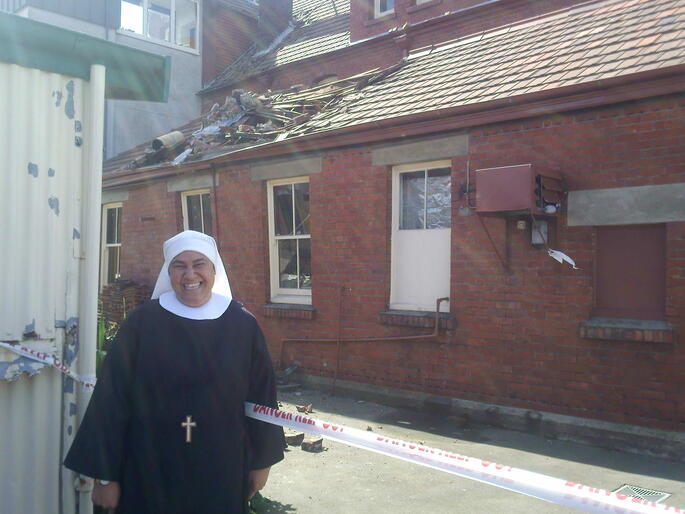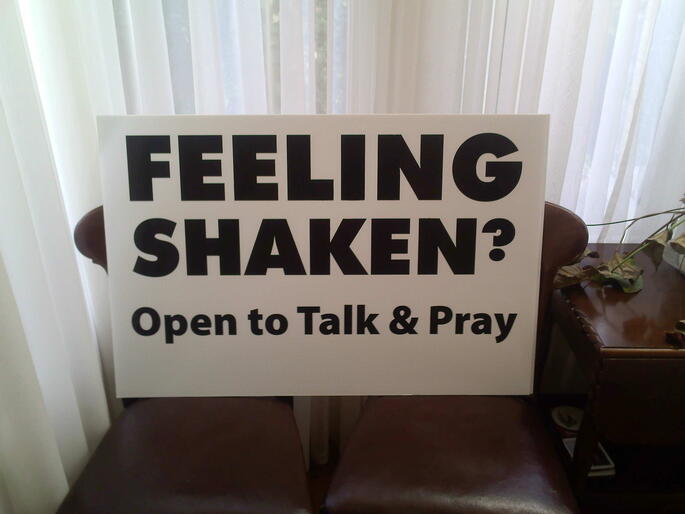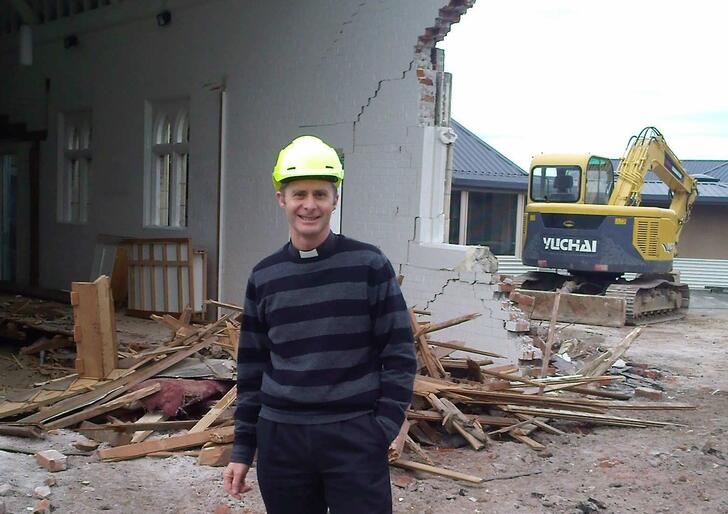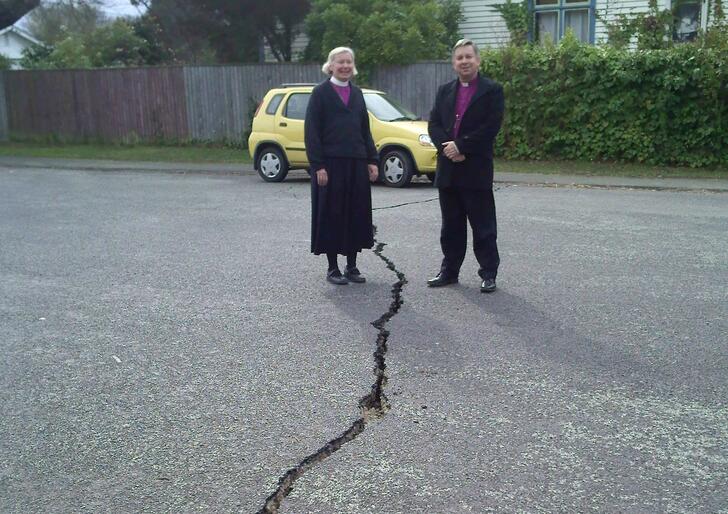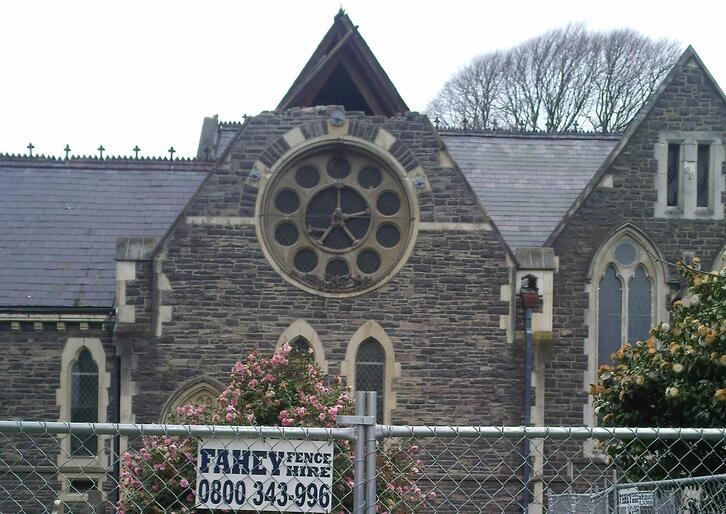 The General Secretary, Michael Hughes, and I had the privilege of visiting some of the worst-affected earthquake sites in the Diocese of Christchurch last Saturday with Bishop Victoria and her PA, Lara Scott.
We sat with the Sisters of the Community of the Sacred Name in Barbados Street.
These Anglican Nuns had had to evacuate their two-storied brick Convent in the early hours of the morning and are now living in their own retreat house annex. Their Convent will be demolished.
We sat with the Vicar of Shirley, the Reverend Jay Behan, vicar of a suburb where the earthquake has caused severe liquefaction.
Jay's family had hosted a nearby family who could no longer live in their own house and he told us of the sense of trauma that comes with each shake.
We visited Bishop Victoria's house which has significant cracks throughout but is still habitable. And we visited Archdeacon Laurence Kimberley who has spent the week working on insurance matters and building damage assessment on behalf of the Diocese.
We visited the Churchill Rest Home where the Chapel had just been largely demolished.
There are a number of other sites in the Diocese which we were unable to visit, but which we know are also greatly affected.
Many churches now carry a sign issued by the Diocese which reads: "Feeling shaken? Come and talk or pray".
There has been very widespread ministry by the churches of Christchurch to the wider community, and the witness of the Church has been as a sign of calm, hospitality and care.
Many of us will have seen the TV coverage of the Christchurch Cathedral service in Christchurch Square on Sunday morning where over 500 people gathered. Dean Peter Beck and the Reverend Lynda Patterson made memorable contributions to that public liturgy, as a witness to hope and outreach.
We encourage all Episcopal units to follow the example of the Diocese of Auckland and the Diocese of Wellington in launching a Bishop's appeal; the proceeds of these appeals can be sent to Bishop Victoria, care of the Diocese of Christchurch.
There will be places where insurance cover won't address everything that needs to be done and there will be places where urgent repair and/or support needs extra funding.
Through all the visits we made on Saturday, we were aware of the courage, compassion and solidarity of the people. Between the many after shakes, people have been reaching out to each other, and they are demonstrating a remarkably positive and courageous spirit.
Above all, we pray for a measure of peace and strength for the people of the Diocese of Christchurch, and for the wider city.
++David
Archbishop, and Senior Bishop of the New Zealand dioceses.