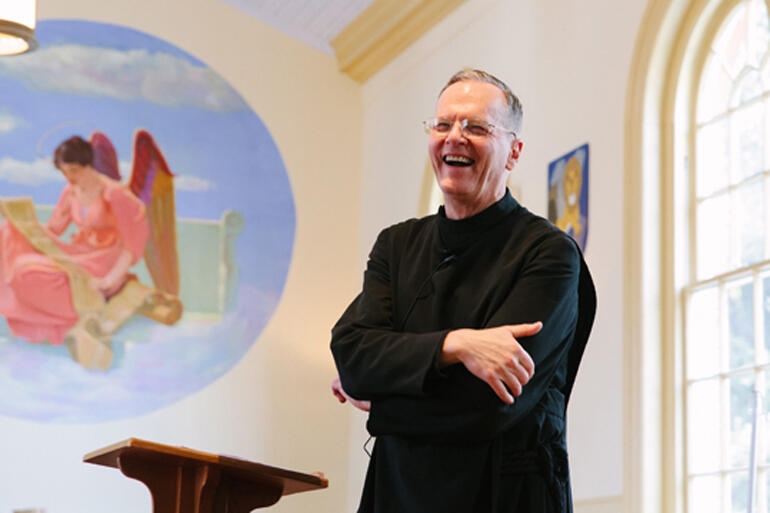 The US-based Society of St John the Evangelist (SSJE) has produced a free-subscription Lenten email service for its tenth time in 2022, providing a sentence of monastic wisdom matched with some quick questions to enable busy Christians to focus on spiritual reflection during the season of Lent.
This idea of a short daily snippet of wisdom derives from the monastic tradition that began when small numbers of faithful men and women went into the desert to seek God and live a life of prayer.
These Desert Fathers and Mothers, as they became known, were spiritual beacons whom others went to for their wisdom in the ways of God.
The seeker would approach and ask, "Father (Mother), give me a word."
In 2022, the US-based Episcopalian SSJE Brothers have adapted this ancient tradition for today, offering a daily "word" online to all who seek a deeper knowledge of God, as a means of handing on what they themselves have received.
People tuning in to the daily thoughts can use each day's word as a focus for prayer. The Brothers encourage breathing in the words slowly:
"Say the word to the rhythm of your breath and invite the Holy Spirit to speak to you through that word. You might also use the day's saying as a focus for meditative reading or lectio divina, reading [a short biblical text] slowly and allowing your mind to drift as the words inspire you to further prayer and reflection."
The Brothers invite any and all to join them every day for a word, which they pray will help those who tune in to deepen their life with God.
Subscribers to "Brother, Give Us a Word" have felt its impact for the last 10 years.
New Zealanders can join the over 13,000 people across the globe currently who receive the daily offering in their inboxes at 5 am local time.
Subscribe here to Brother, give us a word
Note: Anglican Taonga is keen to hear from any religious order or Anglican Church in Aotearoa, New Zealand and Polynesia who produce a similarly monastic-inspired online reflection for Lent.