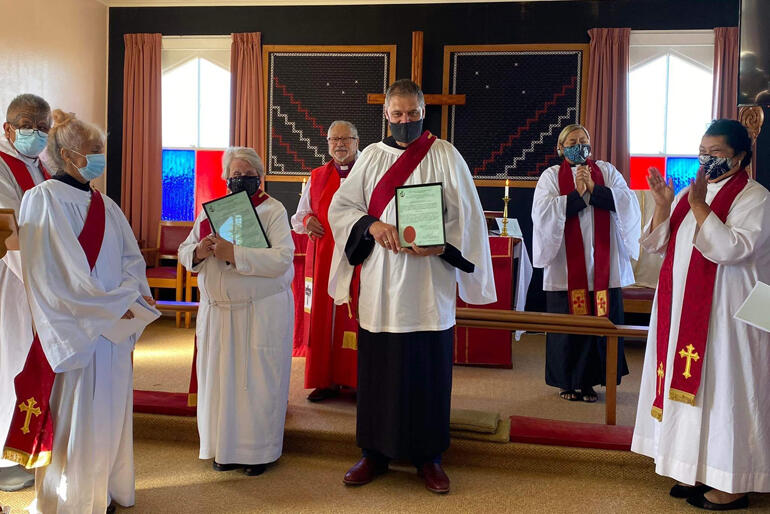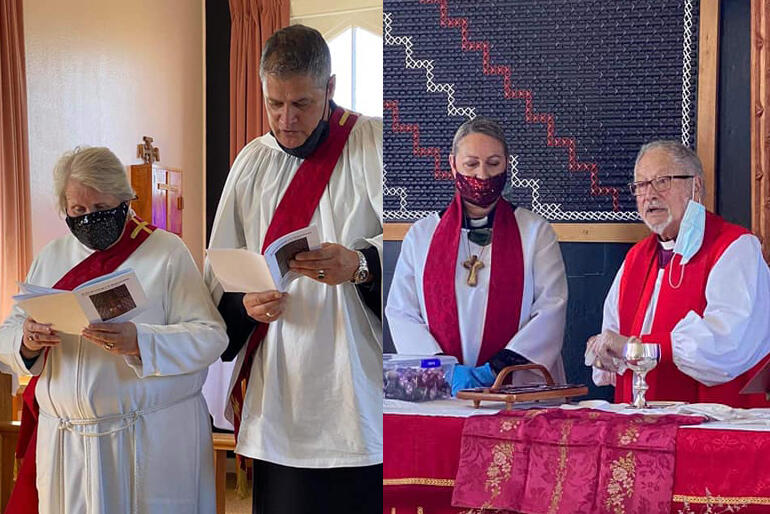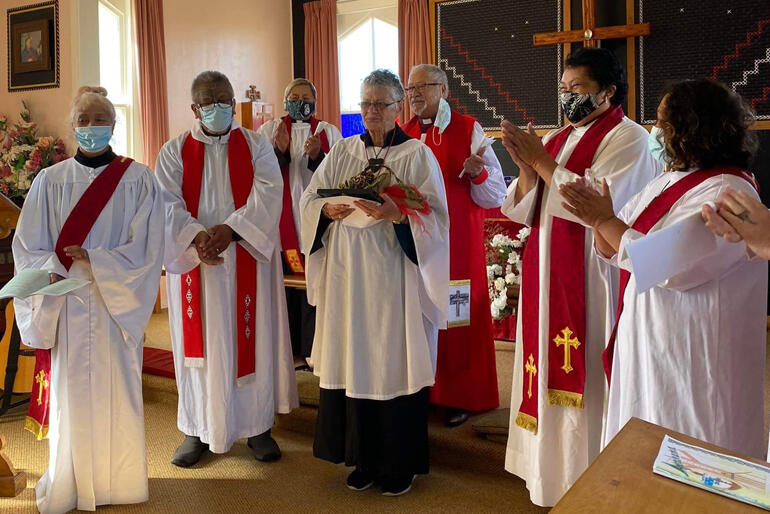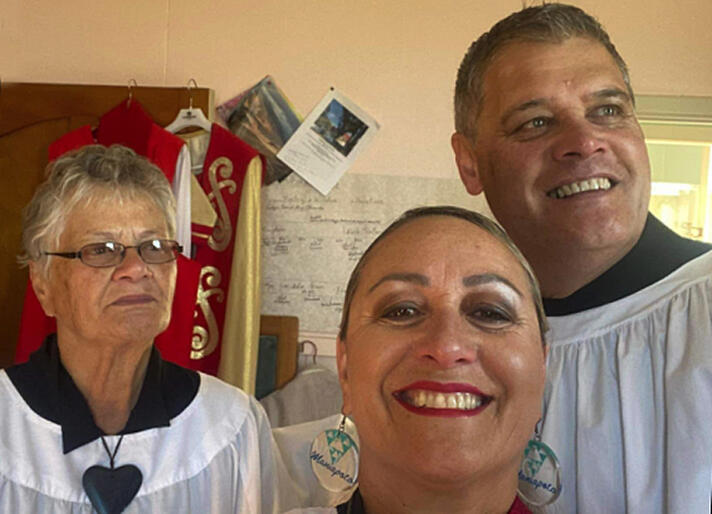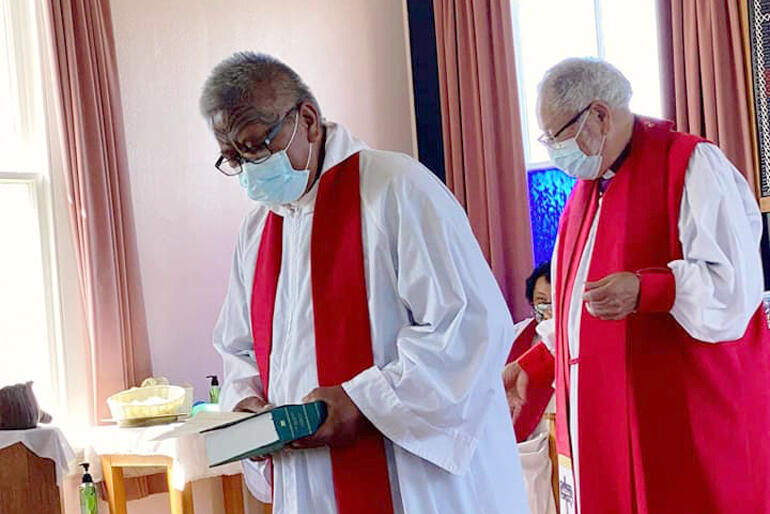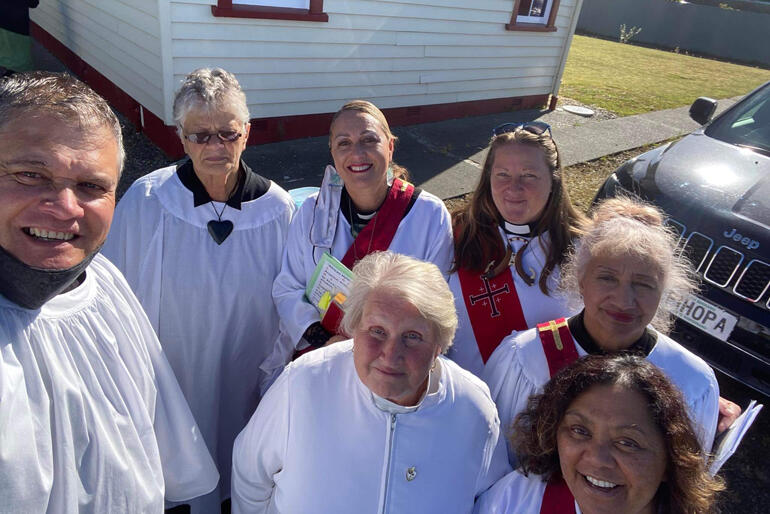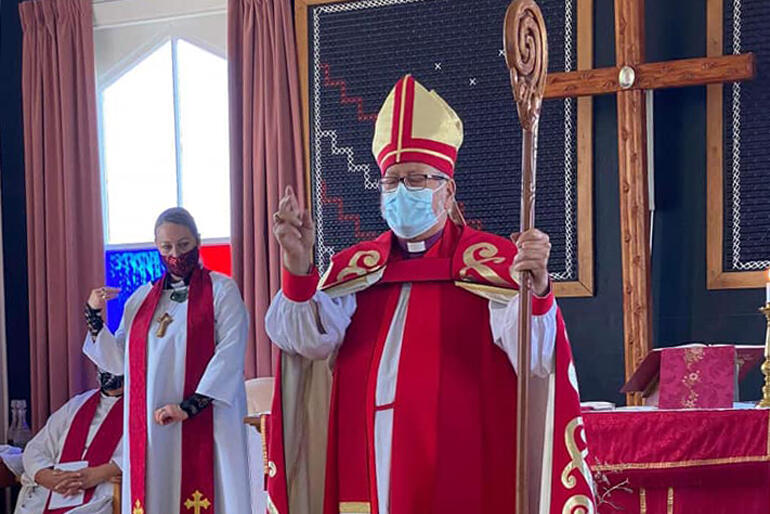 Māori Anglican churches in Ōtepoti Dunedin and Murihiku-Invercargill were in celebration mode this February as Bishop of Te Waipounamu, the Rt Rev Richard Wallace ordained two new deacons and a new priest and commissioned a new kaikarakia and two new Pou Mihana for ministry in the south of Te Waipounamu.
On 20 February the faithful gathered at Te Hāhi Aperahama o Koreti Takitimu –the Māori Anglican Church in Murikhiku, to lend their love and support to new deacons Rev Tony Ryan and Rev Evelyn Cook, new priest Andrea Jerry Ryan and new kaikarakia(lay reader) Frances Maheno.
While in Murihiku Bishop Richard also commissioned two new Pou Mihana (Lead Enablers|Encouragers) as part of his vision to expand the leadership team for Māori Anglican ministry in the South.
The two new Pou Mihana Rev George Coleman and Rev Faylene Tokana will lead a team ministry model that recognises and leverages different people's skills across the community of faith.
Manahautu o Te Hui Amorangi o Te Waipounamu Susan Wallace reported that this shift toward team ministry and mission in the south reflects the leadership tikanga in Māori communities where many share responsibilities and encourage each others' talents to build strong collaborative leadership teams.