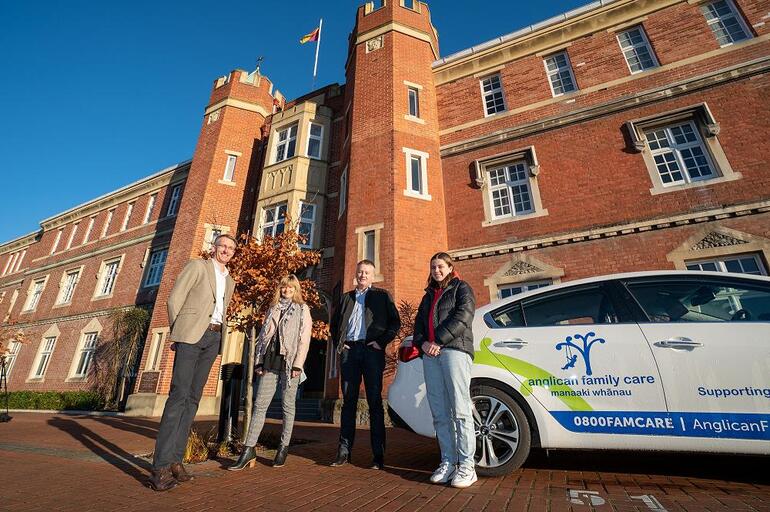 University students at Selwyn College, an Anglican hall of residence at Otago University, were shocked to hear reports that foodbank demand across NZ had increased 600% since the pandemic lockdown.
The students wanted to find a way to help local people struggling in the aftermath of the Covid-19 economic downturn, which has put more families over the edge due to financial, social and health pressures of caused by the Covid-19 pandemic.
Led by the elected committee of the Selwyn College Student Association, members of the Selwyn community (including whānau and ex-residents) raised $3,350 for the College's Anglican sister organisation, Anglican Family Care. The donation will be used to purchase supermarket food vouchers for local families supported by AFC.
Anglican Family Care General Manager Mike Williams and AFC Fundraising & Communications Manager Donna Davidson visited the College this week to thank the Selwyn community for their contribution. The donation was presented by Hannah Jensen, second year resident and Selwyn College Anglican Special Character scholar for 2020.
Selwyn College is humbled by the immense contribution and dedication of Anglican Family Care and other community-based organisations that have continued to work tirelessly for the people they serve at a time when demand is increasing.
"Kia kaha, Kia māia, Kia manawanui."
Luke McClelland, Tautiaki (Warden), Te Maru Pūmanawa (Selwyn College)