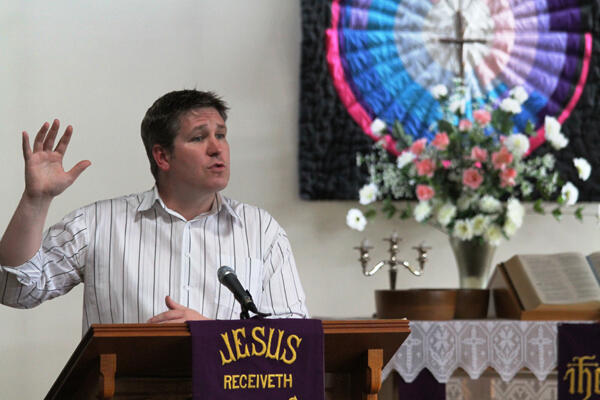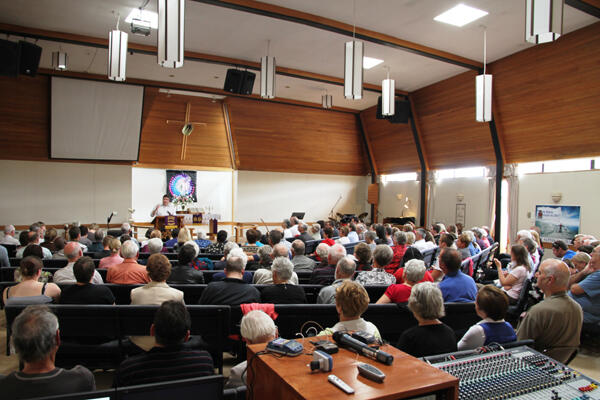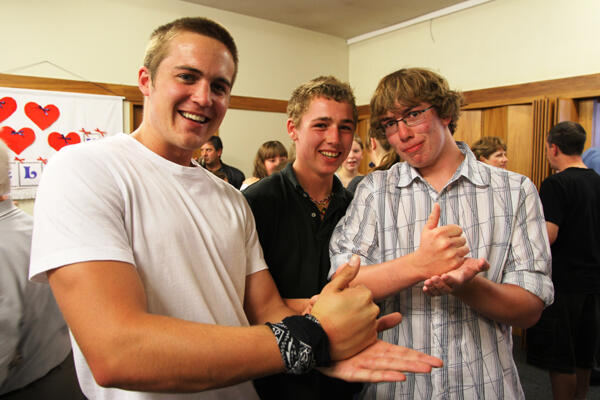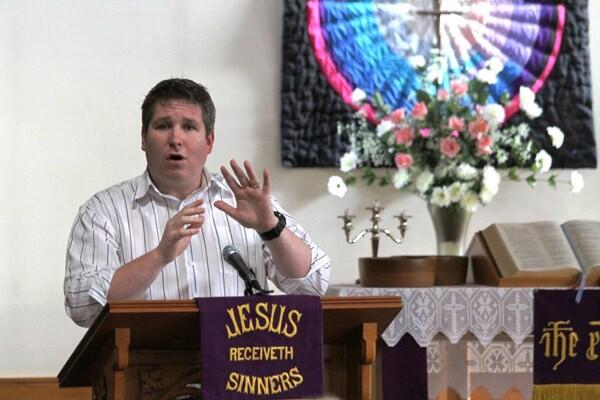 I was a very poor student at school.
One of my biggest challenges was my complete lack of ability to let the future affect my present.
For some reason, the future never helped motivate, focus or guide me in the present.
So I'd have teachers or parents saying things like…
"You've got exams in two weeks – so you better start studying now."
But none of this made any difference to me.
Exams in two weeks? For me, that meant worrying about them in two weeks.
I knew what people were telling me. But my problem was that I lived in the moment.
Now, today I hear "living in the moment" being trumpeted as a good thing to do.
If you live in the moment, they say, then you'll make the most of every second, every hour, every day.
You won't look back with regrets – or be worried about the future.
But as someone who naturally lives in the moment, I can tell you that living like that can be dreadful.
The result of it for me at school was that I was a rubbish student. I was lazy, unmotivated and aimless.
Now, it is true that looking back or forward too much can be unhelpful.
But the truth is, looking back and forward is important in life.
If you don't ever look back, you'll never learn from your mistakes and grow. And if you never look forward you'll never set goals and aims which direct you.
Well, I want you to notice that looking back and forward as Christians is just as essential.
Looking back at what Jesus has already done for us, and looking forward to what God has promised help us navigate the present.
The great Christian triumvirate of faith, hope and love deals with our past, future and present.
We have faith in what Christ has done for us; and on that basis we have hope for the future – and those two poles of the Christian life enable us to live lives of love in the present.
Hope for Christians is wrapped up in the sure and certain return of Jesus, and in the new heaven and earth which will one day be ours.
Hope is a major theme in the Scriptures. The knowledge that God is in control and that the future is assured, that it is certain, is found over and over again in the Bible.
Hope is the main theme of our reading today in 1 Thessalonians.
Paul had been responsible for starting the church at Thessalonica. He'd gone there as a missionary, and people had come to trust in Jesus.
But Paul had been run out of town, and he was worried about the Christians there.
Were they alright? Had the people who'd run Paul out of town been persecuting them too? Had the new disciples stopped trusting in Jesus?
Well, Paul had become so worried that he'd sent Timothy to see if they were alright.
Timothy returned to Paul with good news about their faith and love.
But hope? That was absent.
So Paul's letter to the Thessalonians revolves around the issue of Jesus returning. In other words, the letter revolves around the issue of hope.
And I believe that as individuals, as families, and as a church we need to reflect on hope now.
Hope was lacking in the lives of the Christians at Thessalonica – and I think hope has been missing in many Christian lives today, too.
We didn't have hope three weeks ago – because we had the luxury of not needing it.
We were living in this beautiful city, in this wonderful country with all the freedoms and privileges and lifestyles that we had.
Of course, as individuals and families we may have had times of suffering. But by and large, we haven't needed to look to the future to help us get through the present… because the present has been so good.
Life here has been so full of luxuries, distractions and things that take our time and energy and thoughts. Our focus has all gone on the here and now.
But friends, that makes us weak as Christians.
I'm going to quote from C. S. Lewis, who wrote this:
If you read history, you will find that the Christians who did most for the present world were just those who thought most of the next. It is since Christians have largely ceased to think of the other world that they have become so ineffective in this. Aim at heaven and you will get earth thrown in. Aim at earth and you will get neither.
In the last couple of weeks things have changed here, haven't they?
Many of us don't have hope now – but for entirely the opposite reason than before.
Because everything is so hard now. Life has become so much more difficult.
As we have lost loved ones, as we have lost houses or are losing jobs… as we have faced losing power and water and sewerage, as we have faced the fear of aftershocks and whether another big quake is coming…
As we saw the footage of the devastation in Japan… we've been reminded that there is not much we can be sure of, or be confident in. Because our present circumstances are so tough we have lost hope for the future.
But it doesn't have to be that way.
Last week we sang a hymn which says that apart from Christ "all other ground is sinking sand".
The earthquake has literally reminded us of that.
But friends, if the earthquake reminds us of the uncertainty of this world and life and points us to look forward to the sure and certain hope we have in Jesus, then that is a great thing indeed.
Do you remember the rest of those words we sang last week? My hope is built on nothing less than Jesus' blood and righteousness. On Christ the solid rock I stand, all other ground is sinking sand.
They are such wonderful words of truth and power. You see, hope for us is in the world to come.
It's a sure and certain hope, and not a wishy-washy fantasy, because Jesus has secured it for you and I. It's his blood and righteousness that has won it for us.
Our hope is in that world to come, in that new creation without sin and death and suffering and tears.
If hope is not at the forefront of our Christian lives then fear of the present can overwhelm us. And our actions will change.
I stop longing for my family and friends to know Jesus. I stop praying "Your kingdom come" with any meaning. I use my finances only for the here and now rather for eternal purposes and the furthering of the kingdom. I lose the hope and I lose perspective.
Do you see how important that is? It is actually our hope for the end that will direct our priorities, our preferences, our plans and actions now.
Can I encourage you all today, as I encourage myself, to put your focus on the end, to put your focus on the return of Jesus? Let that help set your path now and determine what's important.
So that school and uni and what job you have, where you live, what your income is, what toys you have are put into the right perspective. What matters in the end is what lasts, what endures.
Do you remember these words from 1 Peter? In his great mercy he has given us new birth into a living hope through the resurrection of Jesus Christ from the dead, and into an inheritance that can never perish, spoil or fade — kept in heaven for you.
That's what is important. That is the essential.
That's why the church can flourish when it suffers. See, when Christians as individuals or as churches suffer, when we face persecution, our hope comes to the fore.
It becomes our passion, it's what drives us and keeps us going, the knowledge that Jesus will return, that these times won't last, that God will ultimately, finally, fully put an end to all death and suffering and pain for His people.
It's in those times that the Spirit works wonders. Because people are focused on the end. That drives them to witness and pray and live in a way that we don't under normal circumstances.
And my great prayer is that what we have gone through here in Christchurch over the last six months and particularly in the last three weeks… will make us set our eyes and hearts and lives on where we are going, on our true, eternal destination.
As I've got round and seen people over the last few weeks, it seems to me that one of the things that many people are struggling with is weariness.
The problem is that there is no end in sight. And because there is no end in sight there is a tiredness, a weariness, a lack of optimism and a fear...
It's amazing what you can cope with if there is an end in sight, if there is a glimmer of hope or light at the end of the tunnel.
Friends, we have been reminded this afternoon that there is an end in sight.
It's not just a glimmer in the distance. It's not just an uncertain possibility.
We know the end, we know our end, we know our light at the end of the tunnel, we know how it all finishes.
We know the glory that awaits us, we know what it cost God to win it for us, we know that it can't be taken from us, can't be lost, can't be shaken or stirred.
We know the end and that gives us heart for the present.
Don't be like me at school, where the future didn't affect my present. We can't just live "in the moment", and our Christian hope must direct our present.
Despite your present sufferings and uncertainty and difficulties, take heart from your destination, get energy from your future, let the Lord Jesus take your weariness.
Don't forget where you are going. Your true home is not here but in heaven. It cannot be shaken, it needs no insurance policy, it will never perish, spoil or fade and that is where you are heading, that is what is eternally valuable. That is what Jesus gave his life so that you could inherit.
Let our future hope set our present path. My hope is built on nothing less than Jesus' blood and righteousness. On Christ the solid rock I stand, all other ground is sinking sand.
#
The Rev Jay Behan is the Vicar of St Stephen's Shirley, which was severely damaged in the February 22 quake. The church now meets at St Paul's Lutheran in Burwood on Sunday afternoons – which is where Rev Behan preached this sermon.