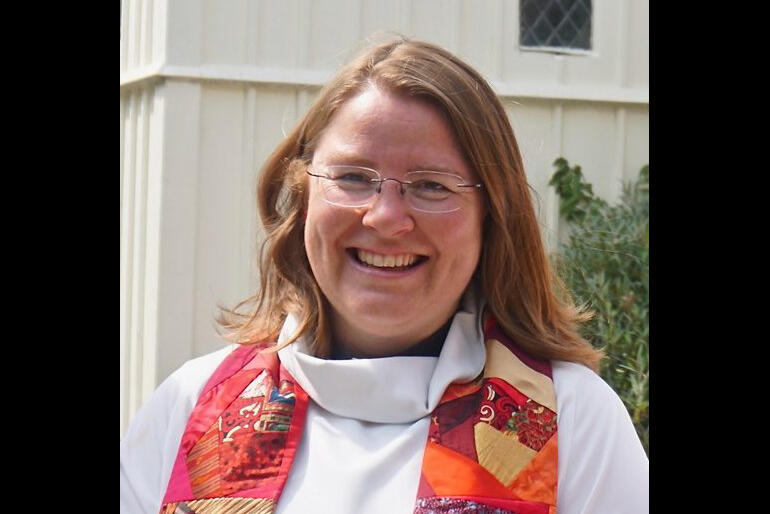 Christchurch Anglican girls' high school St Margaret's College has appointed the Rev Stephanie Clay as their next chaplain to begin in July this year.
Rev Stephanie will offer spiritual and wellbeing support to students, staff and community of St Margaret's College and support the school to maintain its Christian values and Anglican ethos.
Stephanie comes to the role after five years serving as vicar of Amberley. She is passionate about facilitating the students' positive growth in a holistic way through love, care, compassion and encouragement. She is looking forward to achieving this through leading and encouraging the girls' participation in worship, relationship building and outreach at St Margaret's.
Stephanie brings her years of experience parish ministry to the role, as well as experience working in a school environment and raising three daughters.
Bishop Peter Carrell, who joined the interview panel considering the appointment, is delighted to appoint the Reverend Stephanie Clay.
"Stephanie is a popular and much-loved vicar in her current parish in North Canterbury."
"She has a warm heart, a sharp mind and an easy way of relating to people from all walks of life. She will do a superb job in her new role."
St Margaret's College Executive Principal, Diana Patchett, said the role of chaplain was at the heart of the school founded 111 years ago by Bishop Julius.
"It was vital we found someone with good listening skills, who is approachable, open, caring and empathetic and quick to understand the emotional needs of teenage girls, without judgement or preconceived ideas."
"I have no doubt we have found this person in Stephanie and very much look forward to introducing her to the girls."
Stephanie will begin her new role as chaplain of St Margaret's College on 19 July 2021.