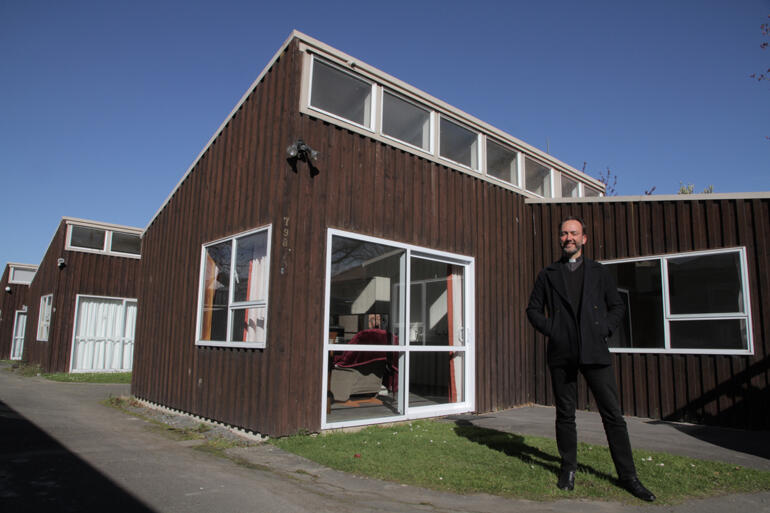 When Dunedin North Parish received notice that a long-term tenant would vacate three parish flats in 2018, the vestry saw an opportunity to be part of the solution to the housing crisis.
"Every Sunday we were praying for people living without homes, and we ministered to people coming through our church doors who didn't know whether they could find a place to sleep that night." said Dunedin North vicar, Rev Canon Michael Wallace.
"So when the vacancy came up on the flats, that gave us the chance to put our prayers into action throughout the week."
Now three flats on Dunedin North Anglican parish land have shifted into social housing, with Salvation Army social workers supporting the tenants, and the Ministry of Social Development paying the rent.
"It's a win-win for us." said Canon Michael Wallace.
"We wanted to use our resources to get vulnerable people into safe comfortable housing, and we've achieved that quicker and more simply than we'd imagined."
"Putting our three flats into emergency transitional housing, meant our land and our buildings are now directly carrying out our mission of caring for people who are most in need."
But Michael says the surprising part of the picture is that now the parish is in a stronger financial position than it was in the open rental market.
"Our rental income went up straight away, and at the same time that income became more secure." he says.
"With the Salvation Army social housing provider managing the tenancies for us, it reduced the management burden on the parish.
"And now, neither rent defaults nor tenancy gaps affect our income. This means the church is less exposed than it was as a private landlord."
"And we couldn't be happier that our church property is going to such a good use."