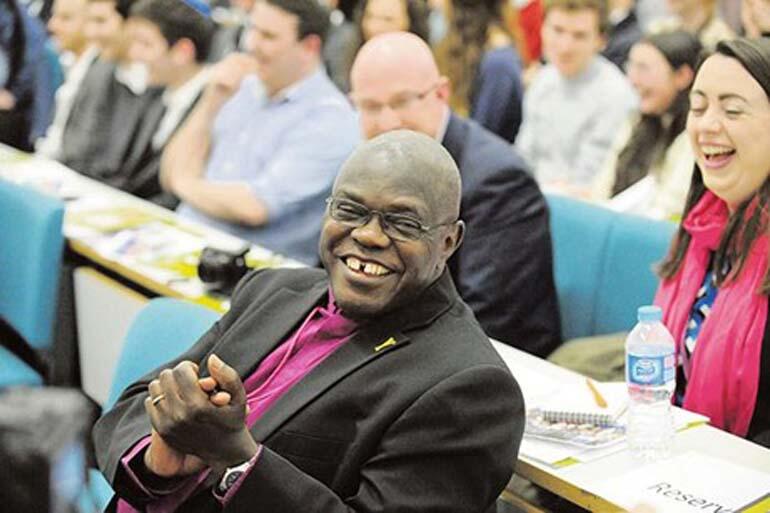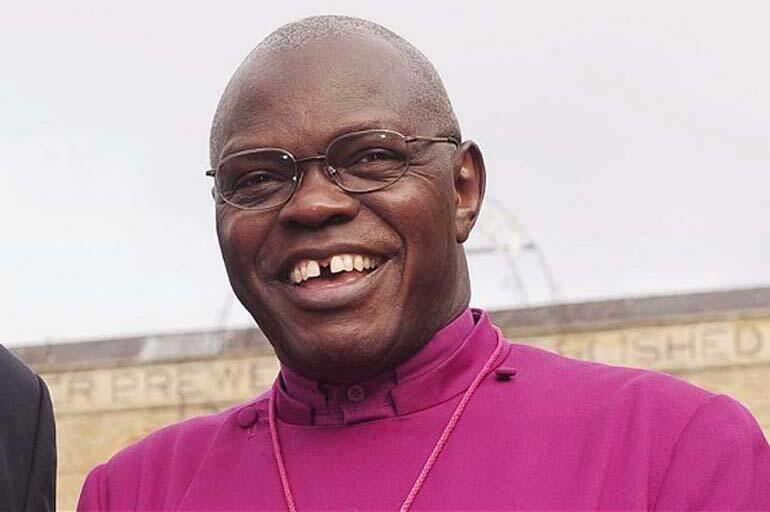 The Archbishop of York, Dr John Sentamu, will visit New Zealand from March 9-29 for study and public engagements.
The Archbishop and his wife Margaret will be based in Dunedin at the University of Otago as the Harold Turner Visiting Fellow at the Centre for Theology and Public Issues.
He will present key addresses at a symposium entitled 'Poverty, Global and Local', on March 17.
Dr Sentamu also plans to visit New Plymouth, Christchurch, Wellington and Auckland.
His visit occurs as the Anglican Church here prepares to celebrate the bicentennial of the beginnings of the Christian Gospel in Aotearoa, New Zealand.
Dr Sentamu will also join the three-tikanga Youth Synod in Wellington with young folk from across New Zealand and Polynesia.
He will renew connections at St Mary's Cathedral in Taranaki.
He attended its consecration as a Cathedral in 2010, and spoke passionately about Maori and Pakeha relationships and the need for reconciliation.
On this visit he will attend the liturgical welcome for the 7th Bishop of Waikato, the Rt Rev Dr Helen-Ann Hartley.
Speaking ahead of his visit, Dr Sentamu said: "During my last visit to New Zealand, I was deeply moved by the traditional welcome of hongi in which the breath of life from God is shared, and our common humanity is affirmed.
"I am greatly looking forward to returning to New Zealand, for this opportunity to study, worship and witness together".
Background
The Archbishop of York is Primate of England, a member of the House of Lords and a Privy Councillor.
He was a High Court Judge in Uganda during the time of President Idi Amin, and his outspokenness led to him being jailed. While he escaped and fled, others also jailed with him were killed.
Once in England he trained for the ordained ministry and after serving in parishes and in prison ministry he was appointed Bishop in Stepney in the London Diocese, then Bishop of Birmingham, before being made Archbishop of York in 2005.
The Archbishop of York is the highest-ranked bishop in the Church of England next to the Archbishop of Canterbury.
The Archbishop of the New Zealand Dioceses, Most Rev Philip Richardson, says the work and leadership of Archbishop Sentamu brings passion to issues facing societies across the globe including inequality, indigenous rights, and the need to provide for the younger generations.
"His visit is a taonga to us as it was last time when he attended the tangi of Sir Paul Reeves. I look forward to the engagement Archbishop Sentamu and Margaret will bring to issues that face us as society and as a church in Aotearoa, New Zealand as we strive for the common good for all."
The Bishop of Dunedin, Rt Rev Dr Kelvin Wright, is doing a pilgrimage throughout Otago and Southland to mark 200 years of the Gospel in New Zealand. Archbishop Sentamu will join Bishop Kelvin for a day of that journey.
DR SENTAMU'S PUBLIC ENGAGEMENTS
Sunday 9 March, New Plymouth:
Welcome to the 7th Bishop of Waikato at St Mary's Cathedral, 4pm.
Monday 17 March, Dunedin:
Symposium: Poverty, Global and Local. Public Conversation on wider issues, 5pm
Saturday 22 March, Queenstown:
Joining the Bishop of Dunedin on pilgrimage through Otago and Southland marking the bicentennial of the Christian Gospel in NZ
Thursday 27 March, Christchurch
Saturday 29 March:
Visit to Auckland for a service at Holy Trinity Cathedral marking progress towards its completion project and the bicentennial.