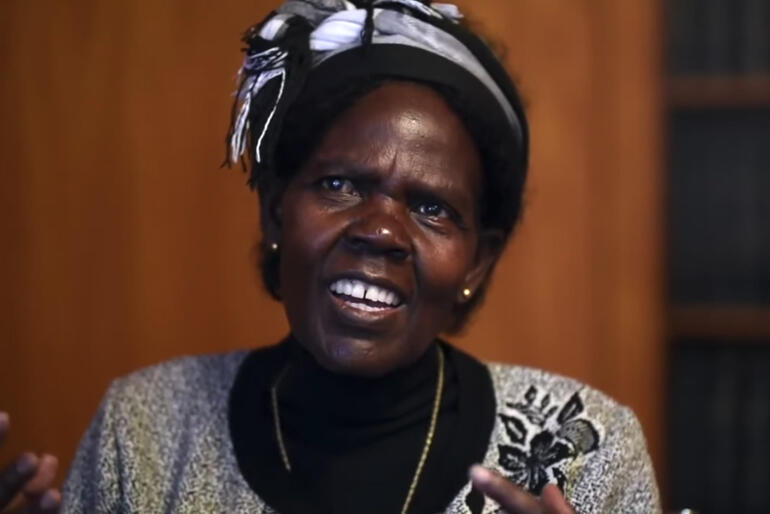 Dr Agnes Abuom, renowned global ecumenist and lay canon from the Anglican Church of Kenya has died after a short illness. She was 73.
Dr Abuom was an expert in humanitarian development in Kenya, particularly well known for her work on promoting women's rights and roles in development and investigating ways to alleviate poverty through grassroots community action in African contexts.
In 2013 Dr Abuom became the first African and first woman to be elected moderator of the Central Committee of the World Council of Churches. As moderator and in other leadership roles she contributed to the peace and reconciliation work of the Council over many years, including most recently facilitating meetings with Russian and Ukrainian churches' delegates at the WCC General Assembly in late 2022.
Abuom was a passionate ecumenist and peacemaker and her ministry took her all over the world.
Dr Abuom was fascinated with the three Tikanga structure of the Anglican Church in Aotearoa New Zealand and Polynesia and its recognition of the Treaty of Waitangi and she was inspired by the work of iwi working for decolonisation and supporting whānau to thrive.
Bishop Anthony Poggo, the Secretary General of the Anglican Communion who is also from Kenya, was among many church leaders paying tribute.
"Anglicans mourn the death of Dr Agnes Abuom and give thanks to God for her outstanding and exemplary leadership within the Anglican Church of Kenya, the Anglican Communion and in the ecumenical movement and the World Council of Churches." he said.
"I first met Dr. Abuom in the late 1990s when she attended St. Luke's Parish in Kenyatta, Nairobi, where I was an attached clergy from 1996 to 2007. I next met her when she was moderator of the Central Committee of the World Council of Churches and played a significant role in nurturing the peace process and reconciliation in South Sudan.
Archbishop of Canterbury the Most Rev Justin Welby also paid tribute to Dr Abuom whom he remembers meeting in Burundi and South Sudan as she travelled to some of the world's most conflict-torn areas.
"I mourn the loss of a great servant of Christ, Dr Agnes Abuom, who devoted her life to church unity, peace in war torn countries, and giving voice to issues that concern the unheard people in troubled parts of the world."
"She was a woman of deep faith who believed that every difficult situation should be taken to God in prayer, and that opponents in conflict or disagreement should be encouraged to meet and have dialogue."
In 2017 Archbishop Justin Welby recognised Dr Abuom's years of service to justice, peace and Christian unity awarding her the Lambeth Cross for Ecumenism.