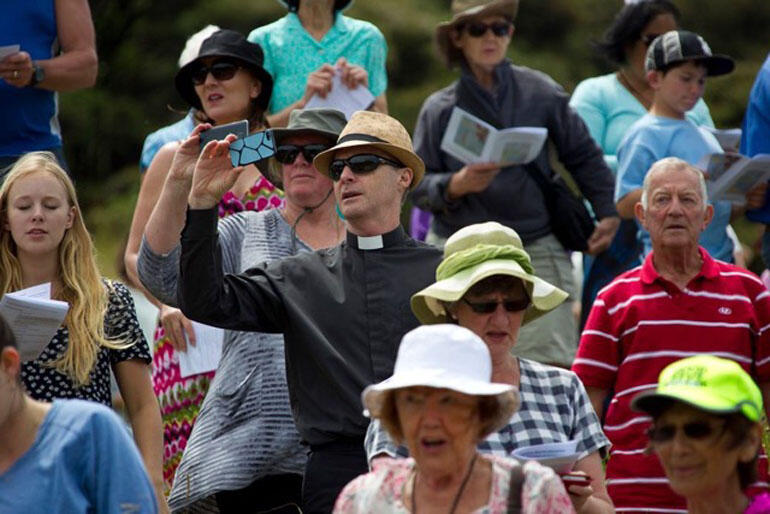 The birth of Christ, at the birthplace of Christianity in Aotearoa New Zealand, will be celebrated at the foot of the Marsden Cross on Christmas Day and broadcast live on TVOne.
The Bicentenary Ecumenical Service of Thanksgiving has been the work of the an ecumencial planning group assisted by the Rev Tony Surman, Precentor at Holy Trinity Cathedral.
Leaders from 11 denominations have roles in the service that begins at 11am.
The Bishop of Auckland, the Rt Rev Ross Bay, says the service begins by remembering the past 200 years.
It then focuses on the future role of the Christian message that was first heard at Oihi through the partnership of Samuel Marsden and the Maori Chief Ruatara.
During the service the Rev Samuel Marsden, great, great, great-grandson of the first Samuel Marsden, will speak.
He describes himself as a 'chip off the old block,' saying part of his visit is to see what has occurred since the first sermon 200 years ago.
The order of service is being distributed so that people can follow the service live on television.
The front and back cover came from the invitation to school students to draw their impressions of Oihi as the birthplace of Christianity.
• Download the liturgy by clicking below