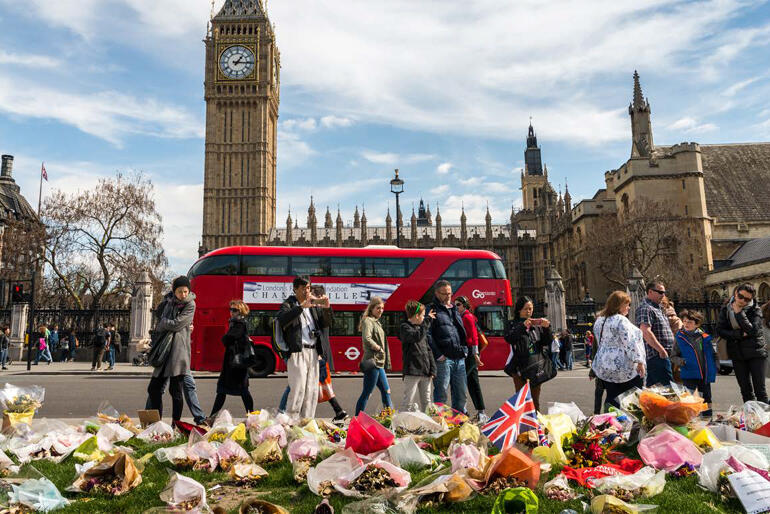 Amazingly, I can't predict the future. But I can confidently state that between the time I write this and the time you read it, some things will have happened on the geopolitical stage that the media will describe as unprecedented, extraordinary, or both.
We live in unpredictable times. Sometimes this is plain interesting, sometimes appalling, and sometimes both.
In the UK recent extraordinary and unprecedented events have galvanised conversation. People who generally avoid politics as rather too contentious or depressing have started talking animatedly about their views, realising that the political spectrum is now so varied that it's safe to express them without fear of a row.
The pundits are so disconcerted by the extraordinary and unprecedented turn of events that they have become quite humble, and off-piste commentators like John Oliver, the Canary or Owen Jones are gaining credibility, greatly adding to the happiness of nations.
But what have geo-politics got to do with the work of God in Aotearoa-New Zealand?
Apart from the obvious answer, which is the interconnectivity of all things in God's world, there is a subtle message here for Christians.
Many of the wise among us believe that the great upheaval happening in the Western world reflects people's longing for what is authentic, for politicians who speak the truth.
This can lead many to support leaders whom liberals abhor.
People are no longer longing for warrior figureheads, for glossy TV stars, for saints, for the safe, amiable uncle – they are flocking to people whom they perceive to be telling the truth, whatever the cost.
Sadly, that perception is sometimes flawed. But is this not a people looking for Christ?
Terrible is another word we will continue to hear often. Terrible events in Europe, all the more terrible because they are home-grown, cold-blooded or the result of careless capitalism.
But the reaction of the people has been extraordinary – candle-lit vigils, massive spontaneous charitable donations, selfless activity - way beyond the call of duty - from medical and emergency agencies, popular outpourings of love, an adamantine refusal to talk hate or take revenge. The crowd at the Manchester terrorist bomb memorial spontaneously singing a secular anthem of forgiveness: "Don't Look Back in Anger". Is this not a people looking for Christ?
The Christian gospel has done its work in Europe. You might argue that church attendance is at an historic low, and the churches are empty.
But this is surely to confuse church attendance with God's work. They are not the same. When most people believed and went to church, society's norms were violent and oppressive, but as the Christian gospel of truth and love and tolerance slowly worked its way into the very DNA of society, society's norms changed to align themselves with those Christ taught.
What would Jesus prefer? People searching for the truth, upsetting the traders, upsetting the establishments, refusing to hate, showing tolerance at every turn, or people packing the pews, theirs hearts and minds filled with bigotry and hate?
Extraordinary, unprecedented – yes, just like Jesus.