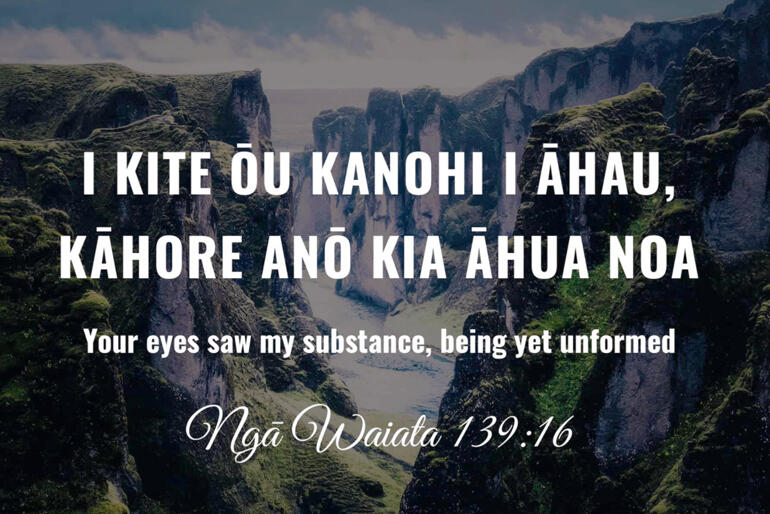 Kia kaha ra e te whānau o te Atua.
In the Paipera Tapu there's this beautiful kōrero that speaks about Te Kaihanga (the Creator) looking into that tapu place of te whare tangata (the womb) to acknowledge the value, life, destiny, hope and purpose of creation.
But today I also saw & heard something else in this karaipiture.
We are all on a journey.
Our character is always being shaped and moulded.
Like a tohunga whakairo (a carver) shaping and grinding pounamu, even before we are that finished product, Atua looks at us (as and where we are) and knows and sees the end result of what is being divinely fashioned.
Today, may this encourage all of us (in our own character development), who might feel like we're a million miles away from where we thought or hoped we would be - that God ALREADY sees the final product - the best version of us.
...and God ALREADY sees the best version of Aotearoa.
Even though we might not see (with our natural lens) the restoration of mamae and broken hopes and dreams, the bicultural sense of unity & that sacrificial bond, the depth of connection, the HEALING OF THE LAND - God sees it all.
Ko te Atua te Arepa me te Omeka.
Let's trust in Him & His vision, what He is crafting & moulding in us.