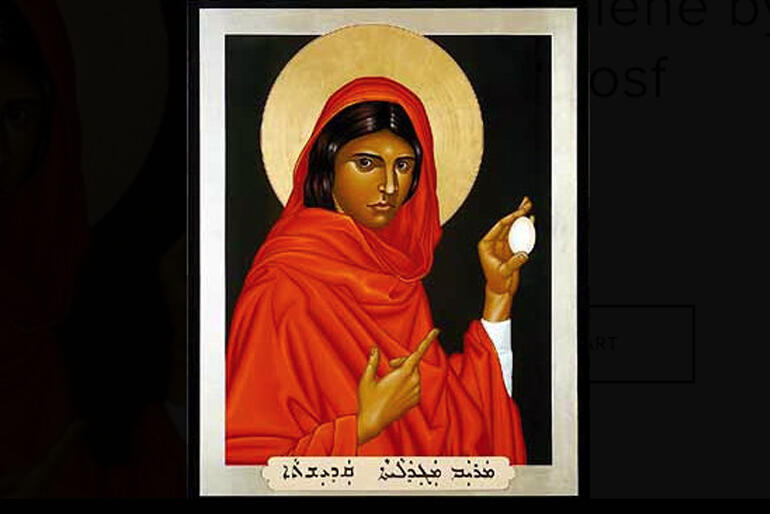 I wrote the story of Mary Magdalene back in 1993 soon after memories began surfacing of being abused as a child by a couple who were caring for me when I was 11 years old. The couple locked me in a room where the husband told me God would not mind when I resisted what he was doing to me. Later on, after sharing my abuse with my family priest he failed to report it. He did nothing.
The shock of those memories surfacing for the first time left me feeling ashamed and unclean. Over the following days with my self-worth plummeting, it was the account of Jesus crucifixion which helped me feel less ashamed and unclean. During his torture by the soldiers, how far did they go? No one really knows. However one does not need much imagination to know what Roman soldiers would have done to him when they had time on their hands.
When I first wrote my story of Mary Magdalene, I only had courage to share it with those who were counselling training with me and one or two priests. Since then it has collected dust on my shelf. After reading the recently published book by the SCM Press [2021] When Did We See you Naked? Jesus as a Victim of Sexual Abuse, I decided to share my story of Mary Magdalene more widely. Because when I wrote that story back in 1993 I alluded to the possibility of Jesus being sexually abused during his torture by the Roman soldiers.
I now consider it has become a contemporary story with recent Royal Commissions into Abuse in Care for Faith Based institutions worldwide and from the recently published book by the SCM Press which I have already mentioned. Therefore, I've had my story of Mary Magdalene published as a website with a pdf, allowing readers to access it online and print it out.
Judge Coral Shaw, who chairs New Zealand's Royal Commission of Inquiry into Abuse in State and Faith-based Care read my story of Mary Magdalene and reported she found it very moving and beautifully written.
Many in the church will find my story of Mary Magdalene an embarrassing read in regard to my interpretation of Mary's demons. According to the Gospel writers Mary Magdalene was possessed by not two or three demons, but seven demons! This allowed me freedom to use a contemporary understanding of how the horrific effects of child sexual abuse can destroy the self-worth and confidence of a person during their formative years, especially when God and religion are introduced into the mix.
I'm not claiming my story of Mary Magdalene is a literary masterpiece. Rather I have sought to write it in such a way which allows the reader to enter the heart and mind of Mary Magdalene from my using her everyday language and thought patterns. While focusing on how fragile Mary Magdalene became as a result of her sexual abuse and the time it took for her to heal. With an added focus on Jesus ability to understand her fragility and respond to her during the time her gifts are emerging.
Hopefully, survivors of child sexual abuse will find this story of Mary Magdalene empowering while leadership in the Church continues to learn how to respond to survivors of sexual abuse with a greater sensitivity and understanding. Download the PDF of my story of Mary Magdalene here.
Lucy Nanson is an Anglican anchorite based in Aotearoa New Zealand.