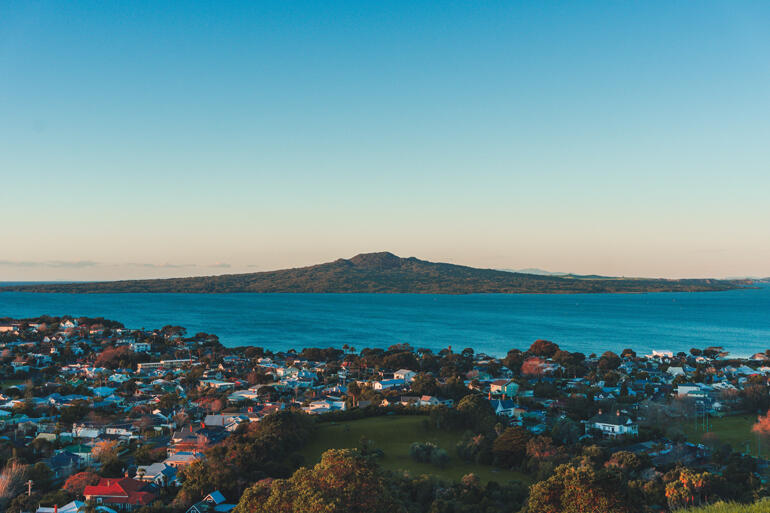 I had a kind phone call today from a friend in Dunedin. In Aotearoa NZ right now there are two Covid realities.
He lives in one, and I in the other.
He lives in the one where you can stroll along to your local café, sit at your favourite table, nod to and smile at fellow congregants, read the newspaper, slowly sip and savour, and watch the world walk by. He can't imagine joining an Auckland café line-up, all spaced out, masked up, awaiting their app-paid caffeine fix.
Not that he goes to his café just for the coffee. Rather it's the whole package of time, ambience, and space. There's something that feels really good about being in a place surrounded by familiarity, and just sitting comfortably and thinking about nothing and everything. Sometimes, some of us, have to go somewhere different just to think differently, and find our peace.
Living in the other Aotearoa NZ Covid reality here in Auckland, I don't do the café line-up thing. Although I do feel like donating to their businesses so they're around when we return. I do the moka pot thing. That wonderful stove-top stream-driven whatsit. And this week, I added a jigsaw into my morning mix.
Now, short backstory on jigsaws: I'm not a regular. Though one of my children is. So, each family holiday there is a jigsaw – usually a wasjig (complicated ones). Set up on a table for anyone to contribute to. Takes days to do. Nice communal activity. I've never initiated taking a jigsaw on holiday, or even buying one, or even starting one.
Until last week. Call it a Covid epiphany. Ordered it online. Delivered to the door. (Isn't it magical how you can open your front door and there is this gift for you?) Then I got the old card table out of the garage and dusted it down. Found a nice posy in the sun, put the moka pot on, and started.If you read up on the benefits of jigsaws you will find all this good stuff about cognitive functioning, visual-spatial reasoning, enhancing memory, problem solving, and so on and so forth. You get the picture. (Pun intended.)
What they don't mention is the benefit of doing something that requires your total attention. You can't think about your problems, the government's problems, everyone else's problem, and do this sort of jigsaw. It's like meditation. If you're in, all of you is in. And when you're in, Covid isn't.And the other great benefit is that it feels like you are actually achieving something. You are taking a broken up, messy, world of pieces and putting it right. Slowly. Carefully. You are joining people and scenes together again.
You are giving structure, bringing order out of chaos. You're a little deity. You're in control. And although you know it's all a kind of game that will soon be over, it feels good. Real good.
Especially when so much is not in our control right now.
So, coffee with jigsaw was my new routine this week. And it sure beats reading the online papers' latest takes on misery.
That was the other thing about my friend from Dunedin. He wanted to talk politics, bail-breaker bishop brian, alert levels, and MIQ, and all that and all that.
Like I would have a couple of weeks back.
But now I've got the bloat. I'm stuffed with stuff that says it matters and matters that I think matter don't. So, I'm over-stuffed, and over stuff. I have the bloat. Instead, of politics and all that I want to hear something funny. Or something uplifting. Or something personal to him. Anything dear God but the stuck needle of repetitive moans.
Routines are a good way of keeping the demons of misery at bay. Get up at this time, do some talking, do some animally things, walk, coffee, jigsaw, then into it. Until you're not into it. Then do some more talking, eating, drinking, animally things. Then more of into it.
Which for most is some type of work. Or gardening. Or pottering about in sheds. Then out of it, and into evening routines. Music is good. Selective TV streaming is good. Books are good. Company is good.
Talking of company, all the relationship gurus are telling us to 'handle each other with care'.
With the demons of misery swirling around, with uncertainty and insecurity in our drinking water, with close continual contact with our bubblers, we need to be very care-full of each other.
Now is not the time to be grumpy. Now is not the time to point out others' irritable habits. Now is not the time to bring up that time when they did something annoying. Now is not the time to let the disquiet of Covid make us into our worst selves.
Rather now is the time to pause. To let it go. To swallow the grouchiness and forget it. To be patient when you aren't. To put on another moka pot. To order another jigsaw.
Now is the time to put your needs and your family's needs ahead of your worries.
Now is the time to dial back, if you can, on the demands of work. Now is the time to dial back on all that is not edifying and life-affirming.
Cut yourself some slack. And cut those around you, and those at work, some slack. Be kind.