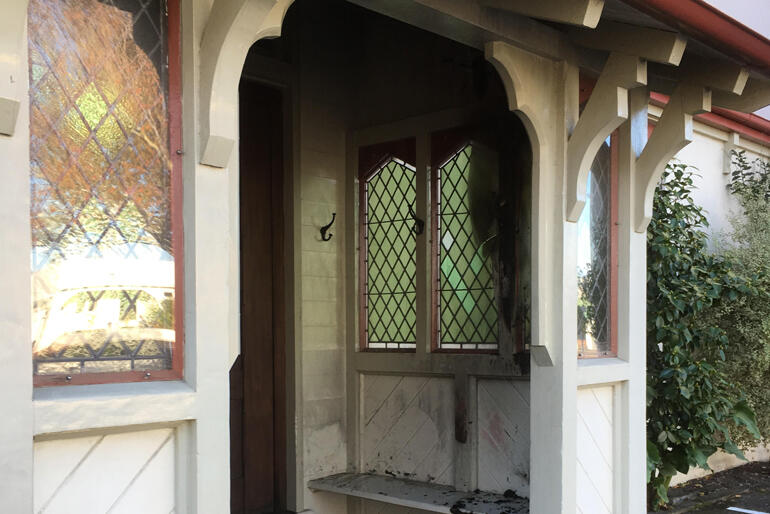 Just before midnight the phone rings.
"There's been a fire at St Matthew's. Fire Emergency are attending." said the voice. The recipient of the call had never dressed so quickly.
St Matthew's Hastings, is a large Category One historic building constructed out of concrete and wood. The fire, of course, had taken place in the wooden section of the church.
Had it not been for sprinklers covering the porch the fire would have very quickly moved into the roof of the nave and all could have been lost. As it was, the damage was contained to the external porch. Although the damage was limited, the historic category means that the damaged area had to be returned to exactly its pre-fire state, which added to the repair costs.
Probably, like must parishes, the insurance premium is viewed as a necessary but rather unwelcome bill. After this experience I have to confess my attitude has changed.
Our parish administrator was overseas, so overseeing the claim process fell to the parish priest, which I readily admit is not my talent.
Still, the loss adjuster was on site first thing in the morning and tradespeople had begun work on the damaged area within 48 hours. The process was executed so efficiently, that by Sunday many parishioners were not even aware that a fire had occurred.
Well done Anglican Insurance Board! You have saved a parish priest and vestry much stress and anxiety. Looking back on the experience, I appreciate how our time and energy was saved by the swift and efficient manner the claim was handled. And I suspect that when the insurance premium appears in future monthly accounts for payment, it will be appreciated in a new light.