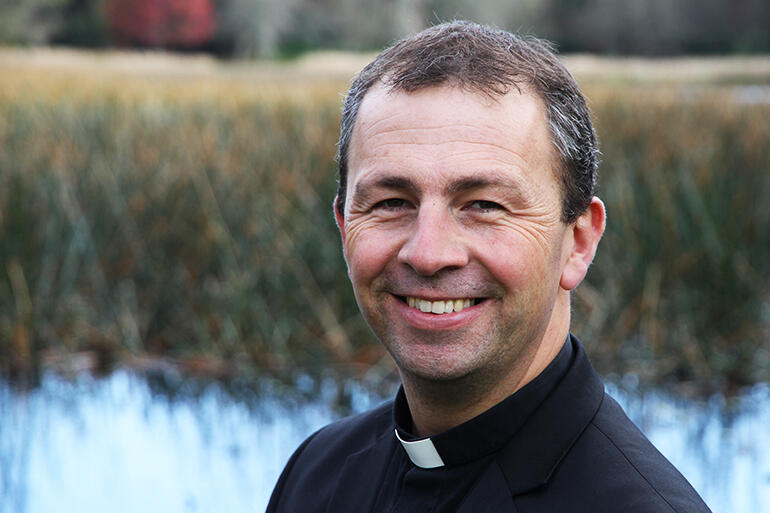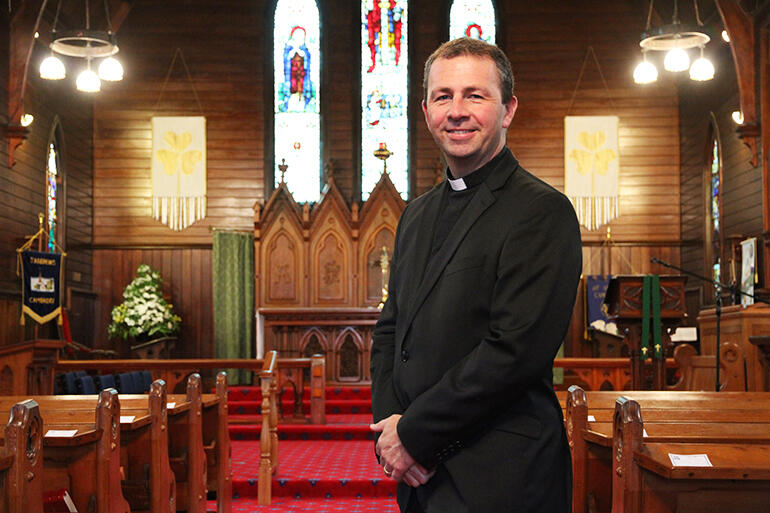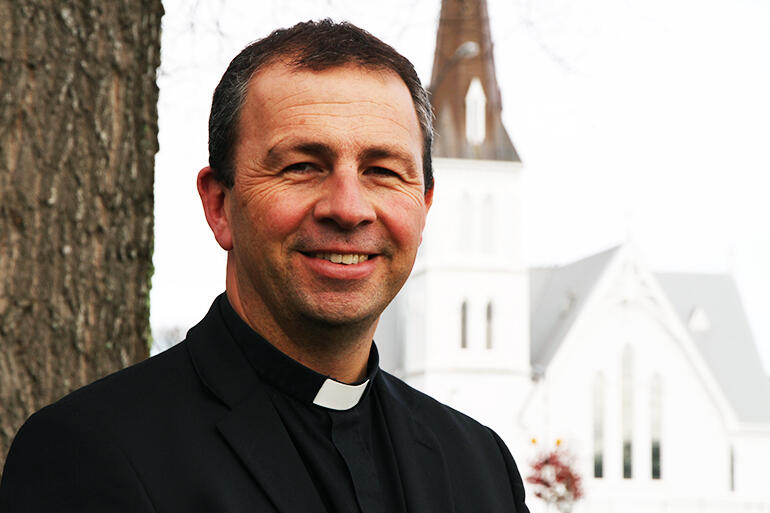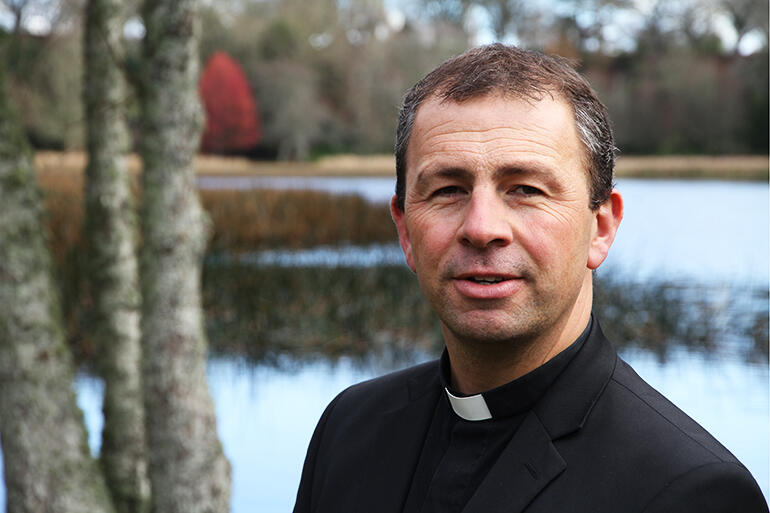 The Archbishops have today announced that the Ven Andrew Hedge, the Vicar of Cambridge, and Archdeacon of Piako, has been elected as the Diocese of Waiapu's 16th bishop.
He was nominated at a Waiapu electoral college in Havelock North last weekend, and his nomination has since been approved by the House of Bishops and by the members of the General Synod.
On behalf of the Primates, Archbishop Philip Richardson today thanked Bishop Victoria Matthews, the commissary at last weekend's electoral college – and spoke of his "sincere delight" at Andrew Hedge's selection.
Archbishop Philip – who is a bishop of Andrew's present Diocese of Waikato and Taranaki – has grown to admire the ministry that he has forged in Cambridge.
"I really do believe," he says, "that Andrew will bring a great deal to the House of Bishops."
Andrew Hedge, who is 41, was born and raised in Papatoetoe, in South Auckland, and nurtured in faith at St George's, Papatoetoe. He studied for ordination at St John's College, completed his theology degree in 1998, and was ordained to the priesthood in 1999.
He spent two years as an assistant priest at All Saint's Howick, before serving as chaplain to King's School in Auckland for seven years. He was appointed Vicar of Cambridge in 2008.
Since his ordination, Andrew Hedge has also shouldered extra responsibilities, in education (as President of the national association of RE teachers and school chaplains, for example) and in diocesan and provincial church governance.
He is a member of the Diocese of Waikato and Taranaki's standing committee, and he has served on the General Synod.
He has also thrown himself into volunteer work within the wider Cambridge community, as a St John's ambulance officer.
He spends one day and one night of every week attending emergencies – and that service was recognised yesterday, when he was made a Member of the Order of St John at St Patrick's Cathedral in Auckland. He also plans to keep doing the St John's work in Waiapu.
The election of a new bishop became necessary when Waiapu's previous bishop, the Rt Rev David Rice, had to resign last year to return to the USA to help care for his American family.
Bishop-elect Hedge says he's delighted at having been chosen as the next Bishop of Waiapu – but he's having difficulty taking on board what has happened.
"It just hasn't sunk in yet," he says. "And I'm humbled. But now that's a reality, I'm tremendously excited."
'Calm leadership'
During Waiapu's public election process, Andrew Hedge talked about offering "calm leadership, with a light touch" and he has spoken further about the qualities he hopes to bring to his new task.
"As a leader, I don't feel that I have to hold on to things so tightly and rigidly that nobody else has an opportunity to have an input.
"As to my style of leadership… I think it could best be described as pastoral. What I learned from my pastoral theology studies, and in my life in ministry, are skills that have helped me to look at the way that people operate together.
"I've learned to step back a little bit, to see how people work… and to walk with people to help and encourage them to work together better."
There's no doubt, either, that the Hedge family intend to drop anchor in Waiapu:
"We're really looking forward to moving to a new place," says Andrew, "and to this being a significant part of our life as a family.
"I see this as a long-term part of my life in ministry. I'm in this for the long haul. I want to provide some stability in leadership for ministry within the diocese."
Bishop-elect Hedge says he chose the Christian faith, and the outworking of that faith in ministry, because "I deeply believe that we are loved by God… and the best thing we can do in this world is to respond to that love."
At St Andrew's, Cambridge, he's helped other to make their response to that love, too – and he offered there a foretaste of what he may bring to his task as Bishop of Waiapu.
"We've worked hard here as a parish to make St Andrew's a welcoming environment. We've been very deliberate about having a faith which goes outside the doors of the church.
"We've worked hard to find ways in which individual parishioners express their own discipleship in the community – there is so much that happens around Cambridge that our parishioners are involved with."
His own service with St Johns, he says, "provides me with an opportunity of expressing faith in a very incarnational way. Our job there is to be with people in the midst of their very bad days.
"St John's is an organisation with values that closely mirror how I look at faith. For me, it's the image of Christ with the bowl and the towel, it's the image of the Good Samaritan.
"It's the image of serving humanity. But inspired by the love of God to do so."
Andrew is married to Raewyn, and they have three children – Jessica (15), Ethan (12) and Caitlin (10).
Andrew Hedge will be ordained and installed as the new Bishop of Waiapu in St John's Cathedral in Napier on Saturday, October 18.